Should You Update Your Web Icons?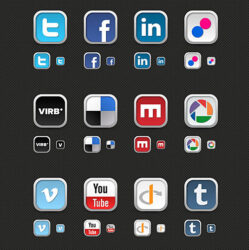 As technology changes, the iconography that represents that technology should change to better connect with a younger audience. However I don't agree with all of the suggestions in this article posted on Design Festival, "10 Outdated Symbols to Exclude From Your Designs".
iPhones and smart phone models change all the time so trying to pick one model to represent a phone call icon can be tricky. A traditional phone handset is much more scalable. Besides the younger generation will still recognize it since Apple uses a handset icon for the phone app on an iPhone.
Until Microsoft stops using a floppy disc icon to represent "save" I am still going to use one. I believe that good usability is to give the user what they expect, and sometimes that doesn't fit with what is current or appropriate. Besides, I haven't used an USB to transport my files in over two years.
However, I do agree that it is time to say goodbye to audio cassette, CD, and paint palette icons. I'm going to miss my clipboard.
FYI here is a link to some free modern icon sets: "15 Great Icon Sets for Web & Mobile Apps"