I'm selling jewelry on Etsy
I've been making my own beaded jewelry for over 10 years. I love stringing beads and making my own personal creations. However my previous designs have incorporated beads and pendants that I purchased. That wasn't enough for me and decided to explore glass fusing. I purchased a small kiln in November and my exploration began!
I now have a collection of dichroic* fused glass pendants that I am selling on Etsy. To make them, I put together several layers of transparent, opaque, and patterned glass. Then they go into the kiln to fuse at temperatures over 1400 degrees. Afterwards they may need to be ground to shape them and take off any rough edges. Finally they go back into the kiln for a fire polish at 1200 degrees. Now they are ready for me to glue on the silver- or gold-plated bails. Check out my Ivy Tree Designs store! Also on Facebook, Google+, and Twitter.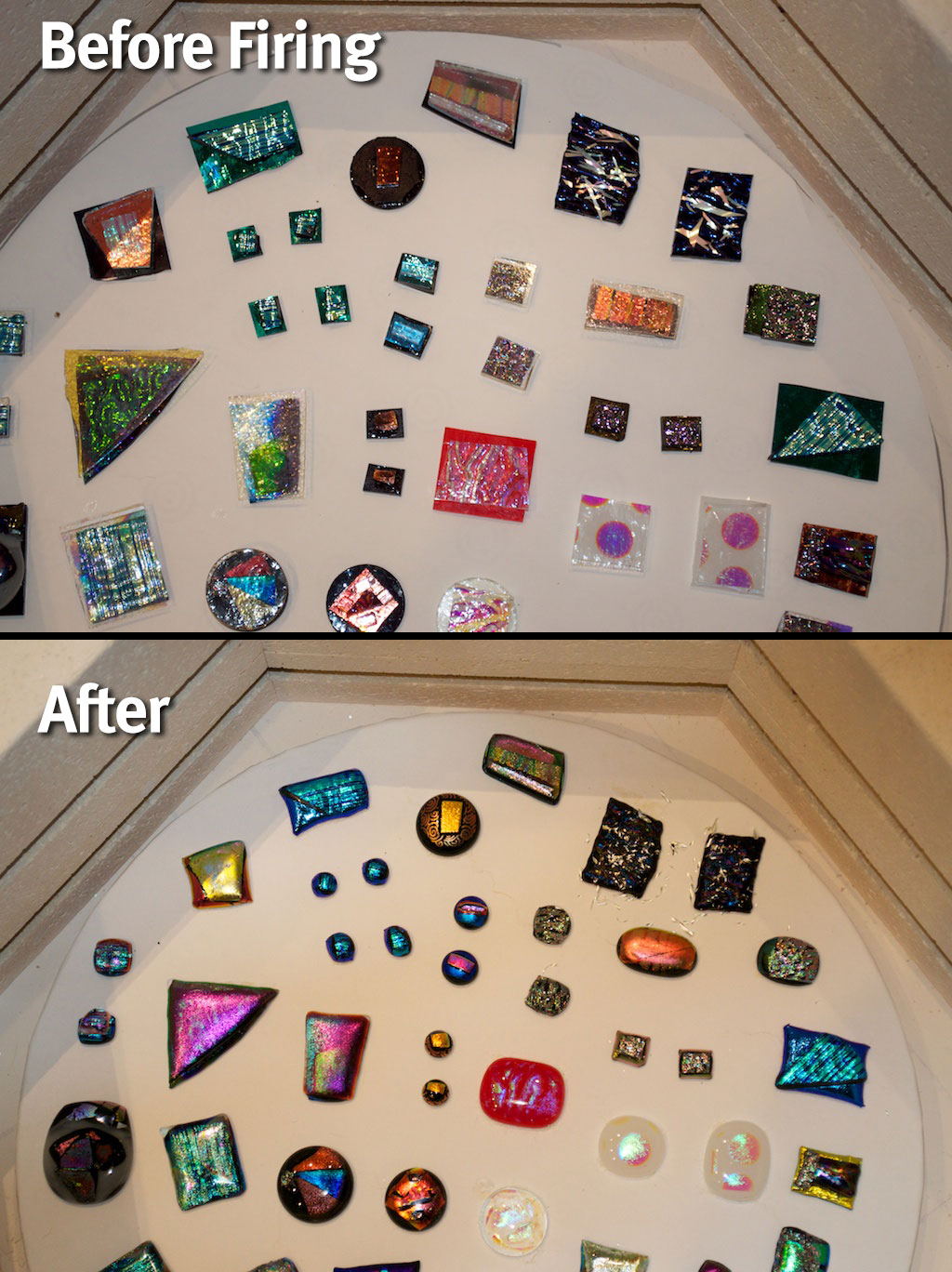 *Dichroic (pronounced dye-crow-ick) glass, literally means "two colored" and is derived from the Greek words "di" for two, and "chroma" for color. It was thus named because of its fantastic multi-colored and reflective properties. When you look at this glass, it appears to have more than one color at the same time, especially when viewed at different angles. To make glass dichroic, a special coating treatment is done to it. The intense, computerized process involves vaporizing metallic oxides, such as magnesium or titanium, with an electro-gun. Once it is vaporized into floating dust, it settles on and coats the surface of hot glass inside an airless vacuum chamber.
The above definition comes from Fire Mountain Gems.